Attention. We get it for you.
Whether it's creating a conversation through some thought leadership or helping you convey what your brand stands for to customers or supporting your employees as they navigate their changing work environment - we can help you get your message across.
How? By helping you tell those stories.
Our talented team offers expertise across the entire spectrum of content and communications - for short term sales and long term brand building.
From blogs to video, social media to traditional print, we deploy precision-targeted campaigns that generate interest and motivate action.
If you are looking to drum up customers, build your brand or celebrate your team's efforts, we have got the skills, experience and creative flair to make it happen.
We set up in the 2009 recession with a key aim of providing creative flexible solutions. We work in a variety of ways and offer flexible packages to suit timeframes and budgets.
We have loads of experience working with clients who are undergoing change and need a helping hand. If this sounds like you, please get in touch.
Padua Communications transformed Laser Lines' marketing
Laser Lines was coming up against younger, aggressive competitors. Its brand, from the content of its website to its media coverage, was outdated. That's where we came in.
Streamlining the GSMA's training delivery
How we produced memorable training material for delegates to take away for this global trade association.
PR strategy, focus on marketing and the target customer helps Lucy's Farm navigate change
Helping an art and giftware shop increase brand awareness and refine its marketing strategy delivered results quickly and affordably.
Ann Wright
"Padua Communications are bright, creative and effective, and I have no hesitation in recommending them to anyone looking for public relations support - in fact I have done so many times. I have worked with Padua on several projects and have always found them to be a fantastic collaborators."
Laser Lines
"Excellent team - the go-to people to take your market presence up to another level. They have an abundance of skill and knowledge to help improve both corporate visibility and market position."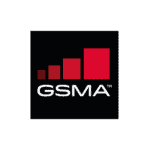 Niall Magennis
"Padua Communications' expert team was a natural fit for us at the GSMA because we know they have vast technical knowhow and extensive publishing expertise across different types of content. We knew we could trust Padua Communications to get on with the job. They made the whole process incredibly smooth for us."