We care about your business as much as you do.
We are a top-notch team of talented individuals dedicated to delivering your business objectives. When it comes to hard work, we are ready to rise to the challenge.
With our years of industry know-how and at least one of Padua Communications' owners actively working on your account, you can be sure of a first-rate, diligent service whether we are helping you with short-term sales or long-term brand building campaigns.
Our approach is different from other agencies you may have worked with. We have lots of experience working with clients who are going through change. Our customers often tell us that we are very knowledgeable and supportive.
We believe in collaboration, creative thinking and being fun to work with. We also drink an enormous amount of tea and love a good slice of cake.
Our aim is to work with businesses over the long term, providing flexible, creative solutions that help you tell your story.
pieces of content created
We generate value for your business
It's all about you. We are here to deliver the outcomes you require. A project is only a success for us if it achieves your objectives, 100%. That's why our clients tend to stick with us. They like the way we work and they love the results we achieve for them. We are passionate about excellent work and happy customers. When you're happy, we're thrilled.
With our years of industry know-how and at least one of Padua Communications' owners actively working on your account, you can be sure of a first-rate, diligent service.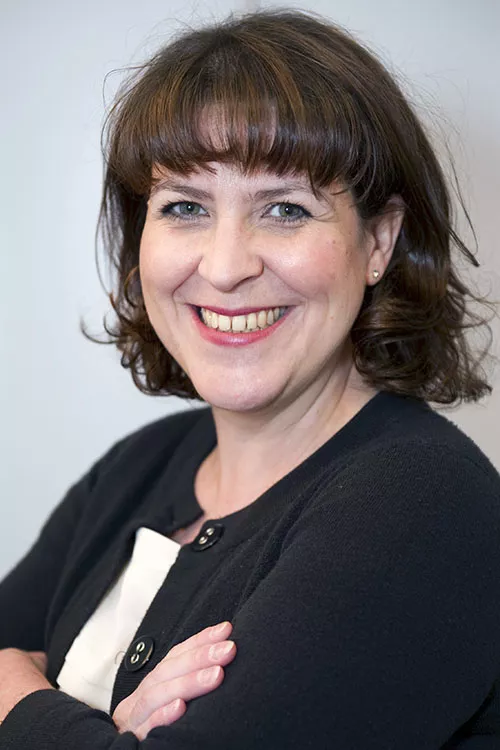 Nicky Rudd
Chartered Marketer
MANAGING DIRECTOR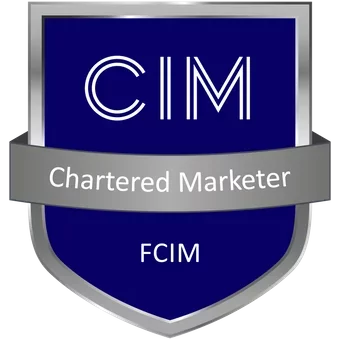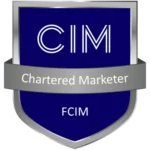 Nicky Rudd is a Chartered Marketer and a Fellow of the Chartered Institute of Marketing (CIM) with over 24 years of agency experience working as a communications consultant.
With a background in tech PR and experience of working in consumer and B2B, Nicky has stacks of experience working with clients in a wide range of markets creating PR and content campaigns.
She has also worked in TV and radio production at The Media Trust and BBC Radio Northampton, where she presented. Prior to that, she started her career as a secondary school English and Media Studies teacher.
Nicky is a regular facilitator and speaker on business communications, marketing and PR. She is also a fan of volunteering and has been involved with the CIM South East Board and the Institute of Directors' (IOD) over the years. She is currently the Chair of Fordingbridge Events Group and a Trustee for Avonway Community Centre.
Nicky drinks an huge amount of tea - so much so that it would be her luxury on Desert Island Discs if she is ever asked.
Favourite cake: Bizarrely coffee and walnut!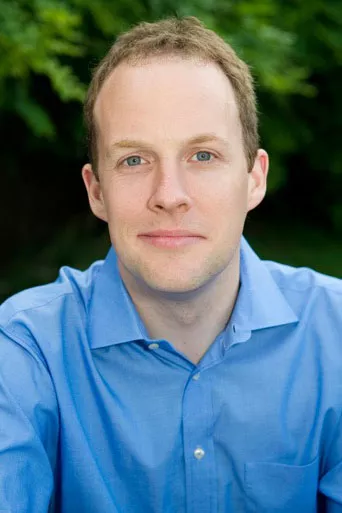 Jason Jenkins is a content expert with 18 years of experience in publishing and a track-record for increasing audiences online and in print by employing original ideas. Prior to Padua Communications, Jason's previous roles included being the director of content for CNET in EMEA, being deputy editor for T3 magazine and also an editor at Personal Computer World.
Jason is highly experienced in devising content strategies and implementing them, as well as copywriting, video creation, presenting, event management, speech writing, conference organisation and web optimisation work. He is also an experienced media trainer.
Over the years, Jason has spoken on technology and tech trends to large audiences at industry events such as WPP Stream, Planet of the Apps and Starcom Valleywood. When he was a journalist, he regularly contributed to all of the major news programmes offering expert comment, including Newsnight, BBC Breakfast, Sky News, ITV News and the World Service.
Jason was once awarded best disco dancer by Tony Blackburn, although admittedly the competition wasn't strong that night.
Favourite cake: A good eccles or victoria sponge
At Padua Communications, business is personal.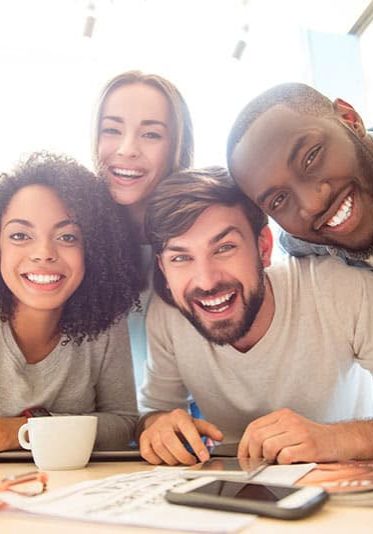 We are a team of family and friends, sharing insights with our clients and collaborating to ensure the best outcome is achieved.
We have a proven track record in making technical subjects accessible to new customers. Our talented team offers expertise across the entire spectrum of content and communications.
From blogs to video, social media to traditional print, we deploy precision-targeted campaigns that generate interest and motivate action.
With experience of creating content for all major industry sectors, we ensure you have content and stories that meet your objectives. Depending on your requirements, we build the team that best suits your needs. We do this by matching the skills required, industry experience and also the personality that best fits with your team.
Supporting The Minstead Trust
We are proud to support The Minstead Trust.
This local charity has been helping people with learning disabilities achieve greater independent and lead fulfilled lives since 1986.
The trust works with over 200 people, providing training and support to help them develop new skills. The Minstead Trust runs three social enterprises to help support its Step Up For Work programme, a 12 month, personalised scheme that enables its trainees to gain new expertise alongside valuable work experience. Find out more here.
We care about the planet, now and for future generations.
We actively reduce our carbon footprint by recycling where we can, supporting home working, travelling primarily by train to client meetings and using eco products.
In addition, Padua Communications has partnered with Ecologi to make each of our staff members climate positive. This means we offset our entire carbon footprint, including our homes, business travel, holidays, food, hobbies and more. Every month our contribution results in groves of trees being planted and finances carbon reduction projects around the world.
"Padua Communications, took the time to understand our organisation and the issues involved. We knew we could trust Padua Communications to get on with the job, safe in the knowledge the content would be well-written and clearly explained, even though it was technically challenging. They made the whole process incredibly smooth for us."
Niall Magennis, Senior Director, GSMA
"Padua Communications are clearly very professional but, at the same time, relaxed and vibrant. You couldn't hope for a better mix. When Padua Communications helped us launch our own blog, and its team of experienced writers set about producing relevant, targeted content, it brought in contracts worth more than £200,000."
Andy Candler, Managing Director, The Creative Engine
"It was the content that made the difference. Not only have the increased conversions given our websites a significant lift, but it has made my life very easy. The impact Padua Communications has had on our business has been very positive."
Rachael Kenny, Marketing Director, Local Surveyors Direct
"Padua Communications transformed the image of the business from one that was specialist and insular to one that is outward looking and approachable."
Jeryl Adcock, Marketing Manager, Laser Lines
"We asked Padua Communications to craft our award entries and are delighted with the service that we received. We can't recommend Padua Communications highly enough."
Paul Woods, Managing Director, Astute
"Padua Communications' achievement has been to create our direct to consumer marketing through our website, digital media and press coverage, as well maintaining our B2B channels. You get all benefits and strategic thinking of a large multi-disciplinary agency, but you talk direct to whoever you need to: brilliant!"
David Goodwin, Managing Director, Flexyfoot
"The Padua Communications team are very much part of our team. They care as much about the success of our marketing as we do. They are passionate about what they do and they bring that enthusiasm into everything they do with us. It makes working with them thoroughly enjoyable."
Bridget Mason, Marketing Manager, NT CADCAM
"Padua Communications has a complete grasp of how to build an effective PR campaign and is diligent in creating and following up on project plans to realise such campaigns. A pleasure to do business with."
Graham Shaw, chief executive, DIPEx
"Padua Communications facilitated City YMCA to undertake a real step-change in our profiling performance. They were wonderful to work with – attentive, insightful and strategic in their approach. Given the complex subject matter, Padua Communications helped make the experience a positive one."
Dr Gillian Bowen, Chief Executive, City YMCA
"Padua Communication's good humour and ability to juggle multiple markets, timezones and shifting briefs was a godsend. I wouldn't hesitate to recommend them."
Lara Cresswell, acting head of EMEA for Motorola
"Padua Communications are bright, creative and effective, and I have no hesitation in recommending them to anyone looking for public relations support - in fact I have done so many times. I have worked with it on several projects and have always found them to be a fantastic collaborators."
Ann Wright, Founder, Rough House Media
"Padua Communications fits in with the way we work. It has taken care of all the marketing, which frees us to concentrate on our core competencies. I would certainly recommend them to any business that wants to move onto the next level."
Ralph Wilkin, Managing Director, Laser Lines
Queen Mary University of London (QMUL) is a thriving university based in London. With campuses at Mile End, Whitechapel and West Smithfield, it is one of the most diverse academic institutions in the world, with ...