It's easier to keep in touch than ever before – but most modern methods of communication are very impersonal.
A live event gives you a chance to connect and engage with customers face-to-face. Personal interaction presents a wonderful opportunity to build brand loyalty and expand interest in your products and services.
To seize the full potential of your event, it needs to be expertly managed and skilfully tailored towards your strategic objectives.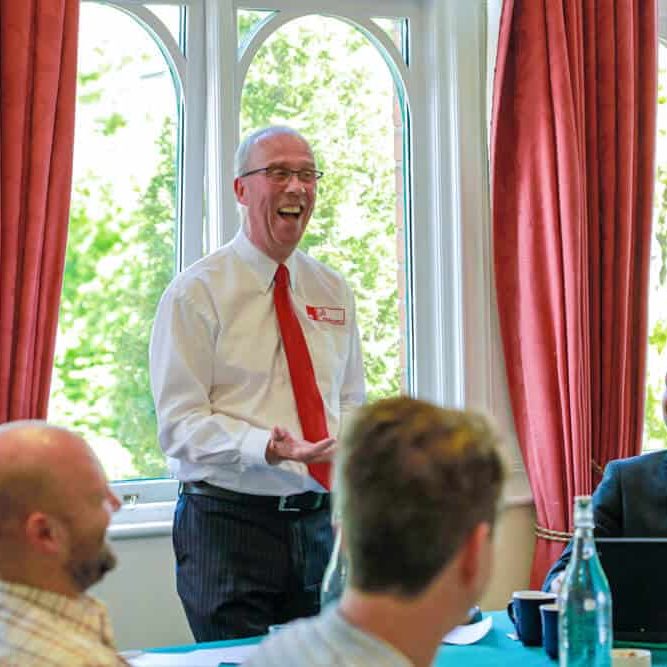 One way to transmit the energy and excitement of a live event to those unable to attend – as well as people who are unaware of the event or even your business – is to use social media.
Live messaging via Twitter, Facebook and Instagram, for example, amplifies the impact of the occasion.
They have the potential to draw a far greater audience than the actual event itself, and they continue working on your behalf long after the event has ended, spreading awareness and supporting your brand.
Padua Communications collaborated on events with Finpro, the organisation designed to help Finnish companies grow in international markets. One occasion was held at the residence of the Finnish ambassador in London. Padua Communications handled all the media relations, messaging, content, interviews and presenter coaching.
The result was a highly beneficial experience for everyone involved. Finpro's Marketing Communications Specialist described Padua Communications as "exceptionally proactive", ensuring valuable one-to-one relationships were initiated and state-of-the-art video footage could be used for future promotional opportunities.
There are many specialist tasks involved in successful event management.
Building pre-event buzz, exploiting post-event opportunities, coaching unaccomplished speakers, keeping tabs on the catering… the list of vital responsibilities is endless.
With our comprehensive support, however, you can make the most of all the opportunities the occasion presents. Nothing will be missed and every possibility will be exploited to ensure your event is a great success.
Your new product may be the best thing ever – but if no one knows about it, it might as well not exist.
We organise events that put rocket boosters under any product launch, creating awareness and building lasting momentum.
Our events can help launch anything from 3D printers to sophisticated financial services. Whatever the product, we create a bespoke event that seizes every opportunity, from live demonstrations to media relations, to provide the perfect springboard to success.
Why choose Padua Communications for events?
With years of experience getting the very best out of every kind of event, we'll ensure your special occasion taps into your target market using the most irresistible content possible.
To give your event maximum long-term impact, we create a stream of tailor-made, stand-out content that ensures the occasion is a customer-generating success.
We take care of every detail. From the choice of venue to the schedule of proceedings, personalised gifts to live social media – your event will be a perfectly-planned success.
When the unexpected happens, we have the knowledge and experience to deal with it calmly and quickly, getting things back on track quickly without a hitch.