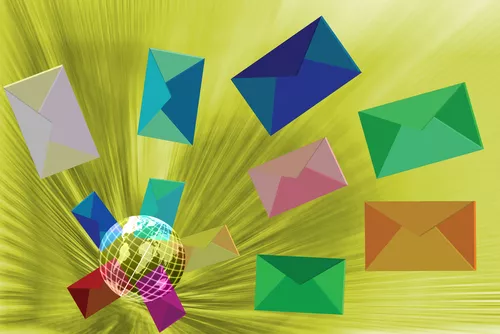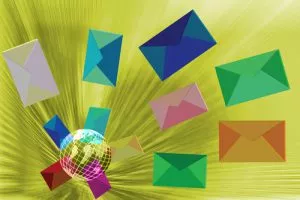 Quite a lot of the work we do for clients is lead generation and as part of this content campaigns. This works particularly well if we are producing content for email marketing and good old snail mail pieces and running telemarketing campaigns alongside. But what does this actually involve?
Think and plan
We do a lot of planning and thinking. It can never be said too often – write for the audience you are targeting. Think about them in their office – what will they be doing at the time you send the email? Will they be frazzled and in dire need of a caffeine hit? Will they be swamped by emails and actually need a mid-week laugh? Once you've understood your target customer profile (sometimes also referred to as brand personas), you can tailor your message, tone and call to action.
Keep it short
Make sure that your campaign and subsequent emails are on message, to the point, have short sentences and are no longer than three or four paragraphs. Each piece of content needs to have a beginning, middle and end. An easy way to do this is to ask your customer a question about a problem they might be experiencing, explain how you can help them solve this issue and then include a call to action. Three things in three paragraphs, but make sure you know what you want to achieve before you start writing!
Make it interesting
Not every piece of writing has to be sensible and serious. Have some fun with your writing. You need to make your copy standout and for it to have some sort of emotional impact with your reader so they don't just hit the delete key. A good way to explain your benefit can be to tell a story. So tell one, elaborate, exaggerate the context, channel Mr Bean or Basil Fawlty when writing your what has gone wrong here scenario but remember to close the circle on your story and include a call to action, so you don't lose the reader.
Fresh pair of eyes
Take the mum test! Ask someone who doesn't know your client and their industry to read the copy. If it makes sense to them, you're on the right road. If not, without realising it, you're probably using acronyms and assuming knowledge. Sometimes this isn't a bad thing but the easier you make it for your customer to read, the more success you will have. Remember, no-one really likes to ask for clarification on meaning, particularly if it's something that they should already know.
Don't be too clever
Use single language so you don't lose the reader's attention. Check that there are no TLAs (Three letter acronyms – see what I did there?) in the copy and that you're not using elaborate words when simple words will do
Make it pretty
I don't mean add loads of pictures and colours – this can actually work against you but don't underestimate a good layout. Use the design to guide the reader through the content right to your call to action. Use small chunks of text (one point per paragraph), use headlines and don't be afraid to throw in some bullet points
Calls to action
Ask for what you want. The reader has stayed with you until now so what do you want them to do next? Click here, ring us, visit the website, register your interest, signup for a newsletter – add one of these in. Don't be too reserved about this and make sure you don't undo all your good work so far.
So here's your checklist again:
Think and plan your content
Keep it short – edit your copy
Make it punchy for the reader
Review your copy – get someone else to check your copy
Keep it simple
Use design to entice your reader to stay with you
Include a call to action
If you like these tips, you might like some of our other blog posts. If you've time and are feeling up to it, please let us know what you think by leaving us a comment.
Free marketing & PR resources
Sign up we'll send you our free marketing and communications newsletter packed with helpful advice, along with details of our events.