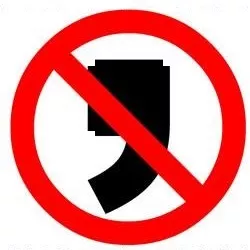 With the news this week that a Devon council may overturn its ban on apostrophes being used in street names, it seems the debate on grammar and particular the humble apostrophe is an ongoing one. Many feel that the apostrophe rule is far too complicated. Even if you do think that this is the case, that's not to say it's not needed.
Apart from making reading easier, good grammar ensures that readers are getting the correct information. Not using grammar correctly can often change the meaning of a sentence as well as stopping readers as they try to make sense of the words, particularly if they are scan reading.
For Padua Communications, in our work with the media, if a piece of writing has typos or grammar mistakes in it, it is likely to get binned. As a piece of marketing material, what do mistakes in your copy say about your business? You may think nothing at all, but I think you would be surprised.
In an article by Search and More, they reference businessman Charles Duncombe. Charles, who runs a number of online travel, mobile phone and clothing websites claims that poor spelling is causing serious problems for the economy. He feels that it is now a struggle to recruit enough staff who can spell correctly, and therefore the economy is probably not as efficient as it should be. Currently internet sales are running at £527 million per week according to the latest figures supplied by the Office for National Statistics.
He says: "I know that industry bemoaning the education system is nothing new but it is becoming more and more of a problem with more companies going online. This is because when you sell or communicate on the internet, 99% of the time it is done by the written word. Often these cutting-edge companies depend upon old-fashioned skills."
So is the apostrophe and good spelling old fashioned? We would argue that actually it's the use of correct grammar including apostrophes that can make your copy modern, dynamic and most importantly easy to read and comprehend.
For more advice on how to use an apostrophe, read this post or check out our other grammar tips.
Free marketing & PR resources
Sign up we'll send you our free marketing and communications newsletter packed with helpful advice, along with details of our events.