Halloween's over and we're at the stage where the Xmas ads have appeared. Are you a John Lewis fan or does the sickly storytelling drive you insane? Even if it doesn't warm the cockles of your heart and you're still feeling bah humbug about Christmas, you've probably still got an opinion of whether penguins are in this Xmas or whether The Royal British Legion should have known better for joining forces with Sainsbury's for their yuletide ad. The reason they resonate with us is that at Xmas we see advertisers really telling stories – full, emotional, lengthy ones.
I was talking to a new contact last week who asked what Padua Communications does and instead of the usual explanation I give, I said, we tell stories and we encourage our clients to do so too. She looked quizzical so I explained.
When we are working with a company and they want to work on lead generation or raising their profile in a particular target publication, we are often the ones to point out that what they are talking about is of interest only to themselves and the information they are pushing out is too product focused or too 'let's mention our name over and over'. Instead we encourage them to tell a story about a project they're working on or a product they are selling.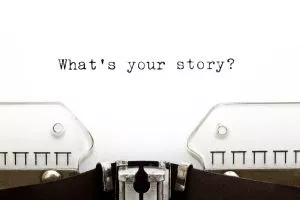 People like stories – maybe it's because we find them relaxing and maybe in the new world where content marketing is the buzz phrase, everyone is beginning to understand that getting a message across in a relaxed manner instead of a hard sales way can easily be done with storytelling.
So what's your story? Does it come easily? If not, why not join us for a cup of tea or festive fun and we'll help you get it out there.
Free marketing & PR resources
Sign up we'll send you our free marketing and communications newsletter packed with helpful advice, along with details of our events.