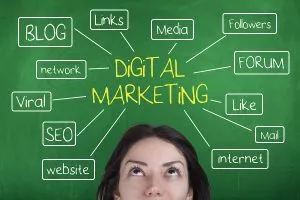 One of the things we often do when working with clients at Padua Communications is educate them on how long campaigns can take in the planning stage.
It's really important to have some thinking time and to ask yourself the following questions:
What are you hoping to achieve in this campaign?
Who are you reaching out to? Are they a completely new audience or customers you know already?
What is the benefit to the audience of your campaign?
Are your key messages clear?
Do you have the resources in place to manage and measure this campaign?
Have you considered how PR and social media will tie in with the campaign you are running?
Have you given yourself enough time to run this campaign?
Have a think about the marketing methods you are using in your campaign (such as email, newsletters, social media, hand-outs and PR).
Technology allows us to launch a campaign and make changes quickly. But just because we are able to turn a project around quickly doesn't necessarily mean this is what you should do.
Think about lead times
Clients who already have a PR strategy in place are usually more aware of this. They understand that for some publications, lead times can be months, so they need to be working well in advance of when a project goes live.
You may have to share information under embargo – with a time that states when the information can go public.
It's also worth bearing in mind that features and campaigns for specific dates like Valentine's Day, Easter and Mother's day are being worked on well in advance. I was in a supermarket some months ago and there was an aisle full of Easter eggs – and this was in January!
Remember there are other external factors that will impact on how and when you should launch a new product, service or campaign. Make sure you create an action plan for how your campaign will run.
That way you can make sure you're not going to clash with anything else and that you have time to manage the resources. You may even need to get some help for part of the project or even a project manager to ensure that you hit budgets and keep within your deadline.
Have a backup
Also don't forget to have a contingency plan in place just in case any disasters come up and bite you. Forewarned is forearmed. Lastly, make sure that, if you are working with agencies you are getting regular reports on how activity is panning out.
There is no point in leaving this to the end just to realise that your master plan has turned into a damp squib.
If you want to find out how Padua Communications can help you with your campaigns, have a look at our services, give us a ring on 0203 282 7570 or email [email protected]
Free marketing & PR resources
Sign up we'll send you our free marketing and communications newsletter packed with helpful advice, along with details of our events.