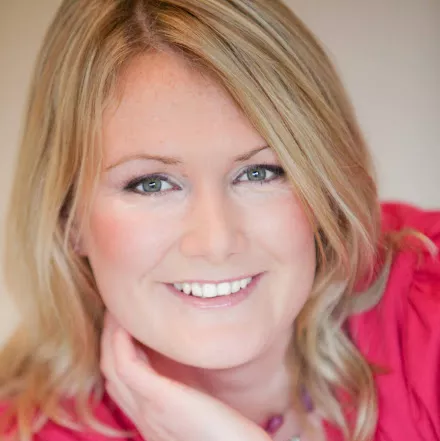 Tracy Stonard is a blogging specialist. She is the founder of Magenta eMedia, and provides expert blogging information to businesses.
In the evolving world of social media marketing where businesses are faced with keeping pace with the latest developments, does your business really need a blog?
Blogging is an important part of B2B communications and if your business doesn't have a blog then you're missing potential leads while giving your competitors a head start. Business blogging is an opportunity to let potential customers know more about your business. It provides a global online presence, generates exposure, additional leads and conversions for your business.
Blogs are an extension to your current business website, which provides a great opportunity to regularly communicate with your target market. Social media platforms such as Facebook, Twitter, Google+, YouTube and LinkedIn are fantastic tools that can be used to expand the reach of your content further. This in turn will drive potential customers back to your blog.
If you're still considering if your business needs a blog, then here are 7 more reasons why this should be at the top of your to-do list :
New content, more prospects – Google loves new and regularly published content posts and because of this, it favours sites that are updated regularly, rather than static websites.  New blog content is optimised and indexed by the search engines.  This results in higher searchable rankings, enabling your customers to find you easily.
Builds trust and authority – Blogs are now considered a trusted source of information in comparison to other media channels. Providing honest, valuable and informative content to your readers will build trust and authority, and this in turn leads to increased conversions. Remember that trust equals leads, and leads equal sales. Use your blog as a place to reinforce credibility and to build authority in your industry.
Customer engagement – A blog is an opportunity for your customers to engage directly with your business through comments, questions and updates.  This provides an opportunity for your business to show its personality, but most importantly to answer questions and to engage in customer feedback.
Ownership – The content that you produce on your business blog is owned by the business and not a social media platform.  Remember that you are effectively 'renting space' by using platforms such as 'Facebook'. Ownership of a blog ensures you own and control the content. A further benefit is that the content you have invested in can often be re-purposed time and time again.
Builds communities – Blogging can build communities and a business blog has the potential to become an information hub for your industry.  Involve other team members to write for your blog. Regularly posting and commenting between departments will encourage readers to join in. This is an opportunity for readers to learn more about your business, the industry you operate in and for you to engage with your readers.  Remember the information has to be valuable to the reader, so topics on industry news, trends and solving FAQs will be of real value rather than direct selling.
Crisis management – Blogs can be used in crisis communication to quickly relay the facts and to set the record straight.
Multi media opportunities – A blog isn't just about producing written copy. It can also be used for embedding other types of content including video, audio, presentation slides and images.
What do you think? Have you discovered other benefits to business blogging that you'd like to share?
Follow Tracy on Twitter @magentatracy
Free marketing & PR resources
Sign up we'll send you our free marketing and communications newsletter packed with helpful advice, along with details of our events.